"COVID-19 put the crown of artificial intelligence on the head of business," said Dr. Arthur Kordon, one of the leading experts in adaptive and intelligent control systems. The Varna-born practitioner has been working in the United States for 28 years.
The students in the master's degree programmes in
Software Engineering and Management
and
Data Science
at Varna Free University "Chernorizets Hrabar" will be the first to be trained by the top practitioner Dr. Kordon. For them he is preparing a course entitled
Applied Data Science
. Students will seek answers to the questions:
Will artificial intelligence reorganize business processes during a pandemic?
Is it possible for algorithms to replace humans?
What are the effective technologies and how to find the one that "fits" the specific business?
What does evolutionary programming mean?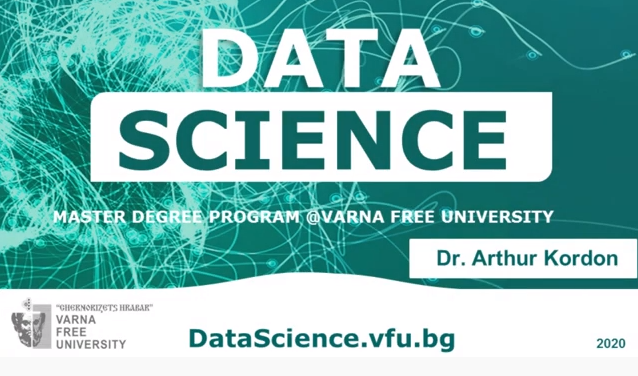 The master's degree programmes
Software Engineering and Management
and
Data Science
are for designed for experts who already work in the IT business and want to develop new skills for new positions - UpSkill.
The courses in both master's degree programmes are in English and are in a distance learning mode, which allows training of people from all over the world. This is a wonderful opportunity for the innovative managers of IT departments or companies, who after their training at VFU "Chernorizets Hrabar" will build the new analytical teams and departments for their companies.