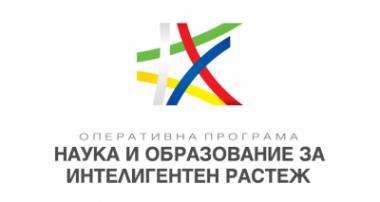 Duration:

40 months
Total buget:
46 000 000 leva

Beneficery:

Ministry of Education and Science, Bulgaria

Partners:
43 Bulgarian HEIs
1000 students from Varna Free University "Chernorizets Hrabar" have the opportunity to join the project.
https://www.vfu.bg/%D0%BF%D1%80%D0%BE%D0%B5%D0%BA%D1%82-ldquo%D1%81%D1%82%D1%83%D0%B4%D0%B5%D0%BD%D1%82%D1%81%D0%BA%D0%B8-%D0%BF%D1%80%D0%B0%D0%BA%D1%82%D0%B8%D0%BA%D0%B8-%D1%84%D0%B0%D0%B7%D0%B0-2ldquo.html

What does the project offer?
Extremely useful opportunity for work and study in a real work environment lasting 240 (astronomical) hours under the guidance of an employee of the employer-mentor organization and under the tutelage of a lecturer from VFU "Chernorizets Hrabar" - an academic mentor.
After the successful completion and reporting of the internship, each student receives a scholarship from the university in the amount of BGN 600 and a sample certificate.

Who is eligible to apply for the project?
Every student who studies in full-time, distance and part-time form of education and is entered in the Register of current and discontinued students and doctoral students, maintained by the Ministry of Education and Science.
Each student can apply only for ads that are in the professional field in which he/she is studying at the time of application.
Each student has the right to be included in practical training on the project once in the framework of their training for the acquisition of each educational qualification degree.

How to apply for participation in the project?
The implementation of the project will contribute to a direct dialogue between education and business, between theory and practice, and will provide feedback from business to universities on the relevance of the content of curricula to the needs of the labor market.
Students and employers who wish to participate in "Student Internships-Phase 2" must register in the electronic platform at: https://praktiki.mon.bg More information each student can get from the functional expert appointed for the respective department or professional field.