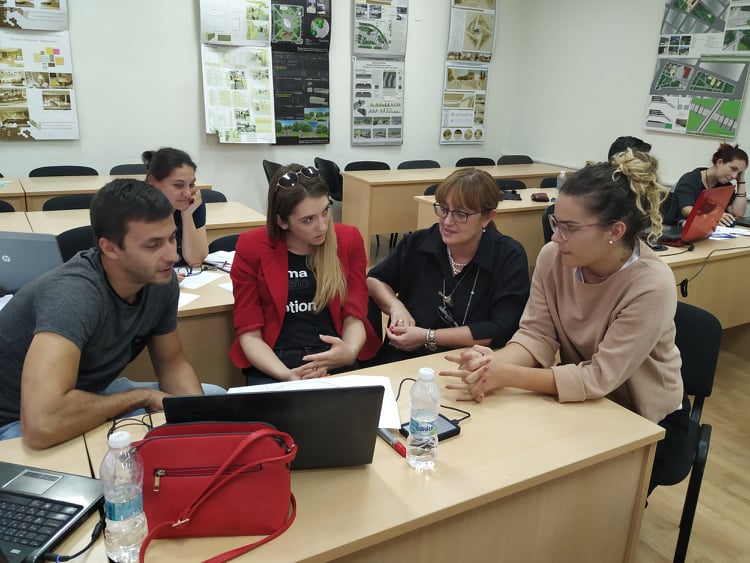 Can the adventure conquer the terrain where the world's oldest processed gold was discovered 47 years ago? Could the place be a puzzle? Or a modern park near the shore of Varna Lake? We will receive answers to these questions tomorrow during the public defence of the socialization concepts of Varna Necropolis I, which will be presented by three teams of young architects participating in the master's degree programme in Preservation of Cultural Heritage of Varna Free University.
The presentations begin at 9.00 on 21 September in the Odesos Hall of the Regional Museum of History in Varna.
A seven-member jury of proven professionals will evaluate the concepts of the master students. Among the members are Arch. Zhechka Ilieva, PhD - Dean of the Faculty of Architecture of VFU "Chernorizets Hrabar", Arch. Vladimir Rachev - Inspector for Northeastern Bulgaria in the Inspectorate for Preservation of Cultural Heritage at the Ministry of Culture, Igor Lazarenko, PhD - Director of the Regional Museum of History - Varna, Prof. Nora Lombardini, lecturer at the Polytechnic di Milano (POLIMI) and mentor of the teams and others .
"Surprising concepts and bold solutions await us," said Prof. Arch. Krasimira Vacheva, PhD head of the master's degree programme in Preservation of Cultural Heritage at VFU "Chernorizets Hrabar" and also a member of the jury. According to her, participants in the workshop will come up with interesting ideas about the "dead" in terms of socialization territory. "Their task is extremely complex because of the infrastructure problems and the remoteness from the historical core of Varna," Assoc. Prof. Vacheva added.
Student teams began by exploring the terrain on the northern shore of Lake Varna, where more than 3,000 gold objects were discovered in 294 graves from the Copper Age in 1972. The young architects also visited the Regional Museum of History to get acquainted with the artifacts, plans of the necropolis and historical information. In recent days, they have been working hard on their ideas and concepts at the university.
The workshop is held under the project Varna Initiatives for the Preservation of the Heritage of Neolithic Civilization Varna by the Varna Necropolis I Association, with the assistance of the Culture Fund of Varna Municipality and in partnership with the Regional History Museum in the city.
Citizens and professional organizations, university and school students related to the topic of preserving the cultural heritage of Varna are invited at the presentation .
We are pleased to invite you!