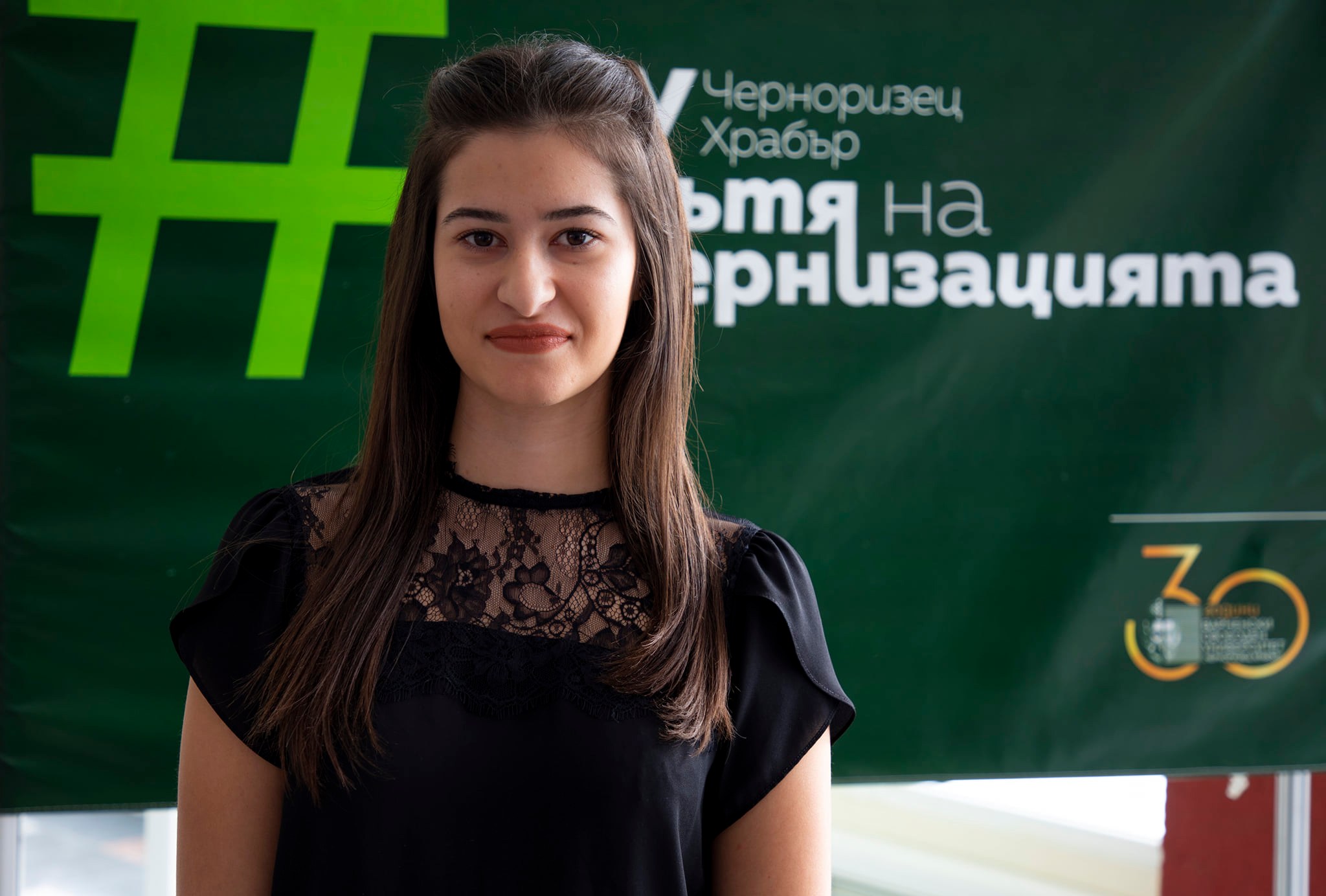 Hristina Hineva - a student majoring in "Finance and Accounting" and "International Economic Relations" at Varna Free University "Chernorizets Hrabar" is a finalist in the competition on the site moitepari.bg. She is among the nine representatives of various universities in Bulgaria, competing for the Grand Prize and the Audience Award. Her essay on "Why is it important to compare banking products before choosing the best one?" took her to the finals. Her mentor is Assist Prof.Radoslav Kanovski.
Our girl is competing for the My Money Award and the Audience Award.
You can support her by voting for her ►
You can read the essay of the second-yearstudent here ►
Hristina also prepared a video presentation for the competition:
The second-year student in the professional field "Economics" at VFU "Chernorizets Hrabar" was awarded the Annual Personal Award of the Municipality of Varna for excellent results in academic activities. Hristina is studying two specialties at the same time - she is a first-year student in Finance and Accounting and a second-year student in International Economic Relations. She finished the previous academic year with excellent results.
Второкурсничката в професионално направление "Икономика" на ВСУ "Черноризец Храбър" бе удостоена с Годишна поименна награда на Община Варна за постигнати високи резултати в учебната дейност. Христина изучава едновременно две специалности - тя е първи курс "Финанси и счетоводство" и втори в "Международни икономически отношения". Завърши предходната академична година с отличен успех.