Hristo Rusev – a VFU alumnus and leading world photographer, who is in the top 100 best photographers in the CNN ranking, is the author of the new book-album about the most famous Bulgarian violinist in the world Vasko Vasilev. The book includes unique photographs from the stage, cities, backstage during tours in Spain, Great Britain, Japan and Bulgaria. It is dedicated to the 50th anniversary of the virtuoso musician and will be presented on his birthday – 14 October in Sofia.
For two years Hristo Rusev accompanied Vasilev during his travels. At the same time, the journalist Georgi Toshev decided to include Vasilev in his new series "Children of the Other Bulgaria", and in the film again shots of Hristo were used. The film "The World of Vasko Vasilev" by Georgi Toshev and Hristo Rusev will be broadcast this Saturday – 10 October, at 12:30 on bTV.
Vasko Vasilev left his homeland at the age of 9, going to Moscow to study violin with famous pedagogues. At the age of 21, he won the title of "Supersoloist" at the Lyon Opera in France. At the age of 23 he became the youngest and first concertmaster of the Royal Opera in London, where he still works as a creative producer. Over the years he has worked and recorded with musicians such as Placido Domingo, Valeri Gergiev, Luciano Pavarotti, Sting, Ronnie Wood, The Rolling Stones, Zucchero, Lily Ivanova, Vanessa Mae, Paco Pena; he also has a wide repertoire of soundtracks.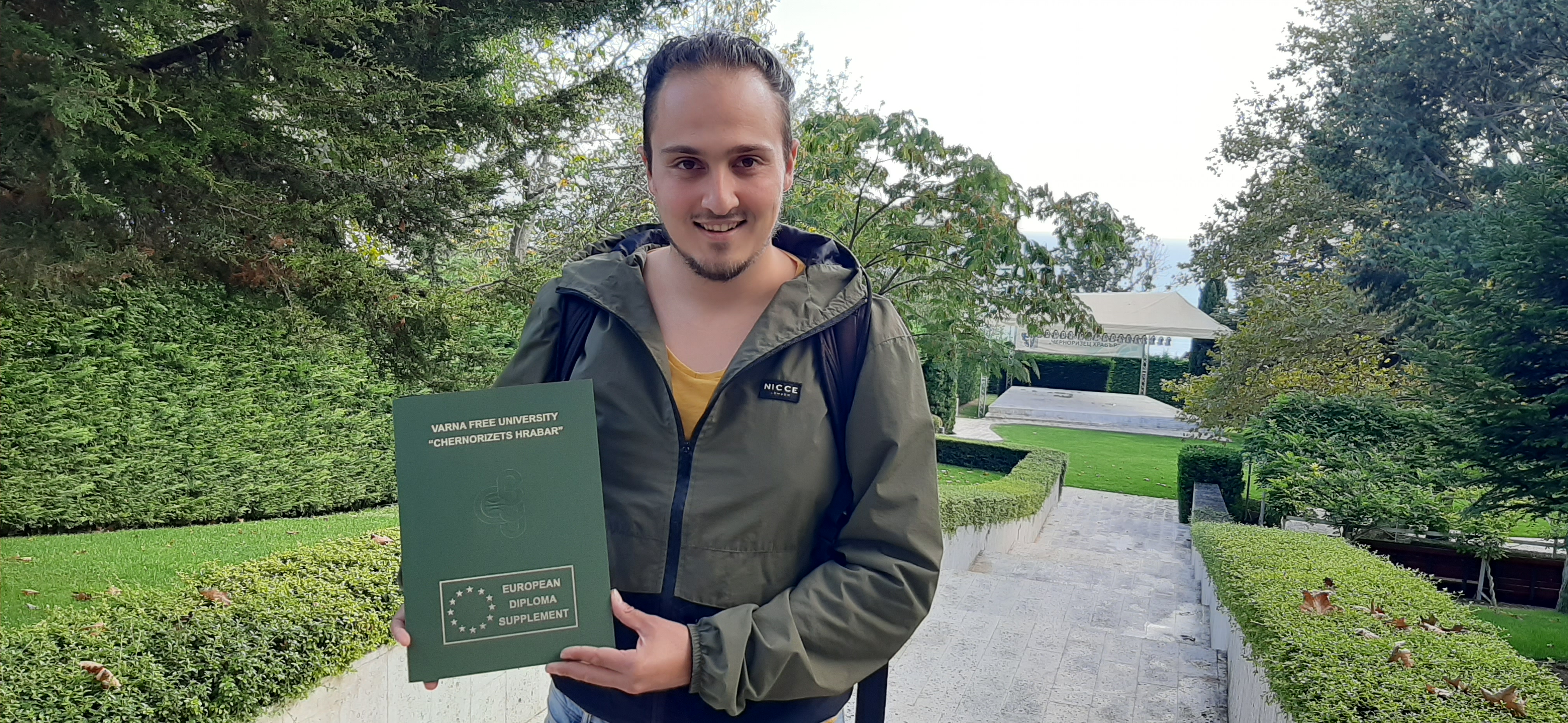 And days before the premiere of his new work, Hristo Rusev received his diploma from Varna Free University. He has a master's degree in International Politics and Security. Last year, the leading photographer presented to students at the university his first photo book "The Last Eternal Mime Artist", dedicated to the world-famous mime Gerasim Dishliev - Marcel Marceau's pedagogical assistant.
We wish good luck to our graduate both in the presentation of his new book and in his work for Getty Images.
Photos: Hristo Rusev