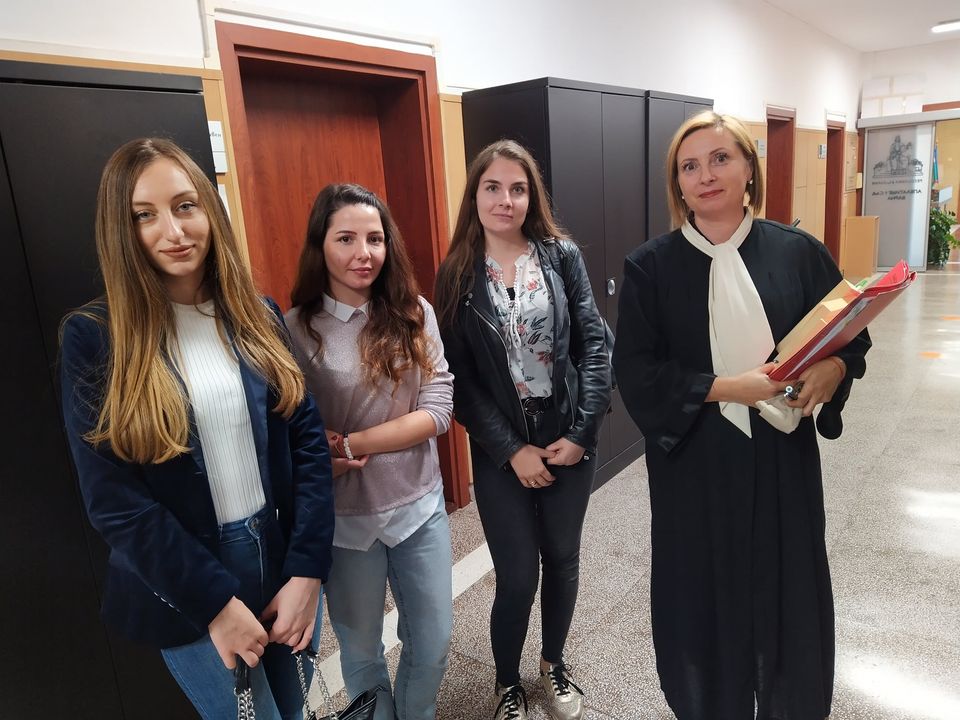 VFU law students are on placement at the Court of Appeal - Varna. The court is a training organization under the "Student Internships - Phase 2" project of the Ministry of Education and Science, and one of the mentors is the criminal judge Svetoslava Koleva, the court's press service reported.
The fifth-year student from Varna Free University Georgi Dimov says: "I chose the Court of Appeal because it is a control instance and here the placement is more generalized, I can get acquainted with a greater variety of cases. Criminal law attracts me because of the nature of the matter – offences against the person, road accidents, economic crimes. I expect to follow the case here from the pre-trial proceedings to its conclusion before the appeal court. "
Snezhka and Dayana are already
graduands
at VFU "Chernorizets Hrabar" and are about to graduate. "It is most useful to connect theory with practice. I am no longer afraid to enter the courtroom, I overcame the initial stress and I can see myself here, in the role of a practicing lawyer, "explains Snezhka Stoyanova. Her colleague Dayana Miteva thinks that it is good just before the state exam to be on placement in court, because that way she will be better prepared. "The placement enriches our knowledge, we see the daily work in the courtroom as a whole - judges, prosecutors and lawyers. It's good that besides our mentor, the other judges of the Court of Appeal always respond when we have questions. "
The mentor, Judge Koleva, was impressed by the dedication and depth of the young lawyers, by their desire to read and ask questions. "For me to be on placement is a great way to cultivate respect for the judiciary - by getting to know it from the inside. In this way, we also contribute to a better public image of the judiciary," said the criminal judge. And Dayana Miteva concludes: "Often people outside the court think that the sentences are not fair. But when one knows the law and the evidence in the case, when you are inside, you are convinced that the cases are being decided fairly. "
275 students from Varna Free University "Chernorizets Hrabar" are on placement in 55 training organizations - law firms, judicial institutions, accounting firms, construction companies and kindergartens under the project "Student Internships - Phase 2". Students study practically within 240 hours, individually or in groups, with the help and under the supervision of a mentor from the employer organization and under the mentorship of a university lecturer. Upon successful completion of the practical training, students receive a certificate and a scholarship in the amount of BGN 600.