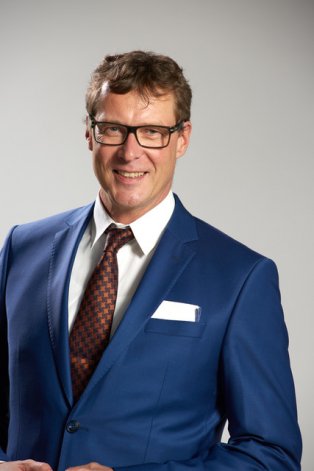 Dr. Frank Quante - CEO of Fraport Twin Star Airport Management AD, will deliver a public lecture on Leadership in the XXI Century on May 20, 2022, at 11:00 am in the Maxima Hall of Varna Free university.
Later that day, by decision of the Academic Council of the University, Dr. Quante will be awarded the title of "Honorary Member of the Academic Forum of VFU" Chernorizets Hrabar ".
Dr. Frank Quante is an internationally experienced General Manager, starting his professional career as a Business Lawyer and Tax Advisor at KPMG. In 2003, he joined the German multi-utility company EWE with a focus on M&A projects before taking the role as CFO in the international active IT group of EWE in 2007. Since 2012, he was responsible for the investment of EWE in Turkey as CFO and starting 2017 CEO of EWE Turkey Holding, responsible for operational business in asset investments, energy trading, telecommunication and services.
Dr. Frank Quante joined Fraport AG in July 2020, he has taken over the role as CEO of Fraport Twin Star Airport Management AD in September 2020. He is married with two children.
Seeing the unused potential of the tourism in Bulgaria, he started the initiative that became the Bulgarian Black Sea Alliance in 2021, becoming the Chairman of the Board of Directors during the legal foundation.