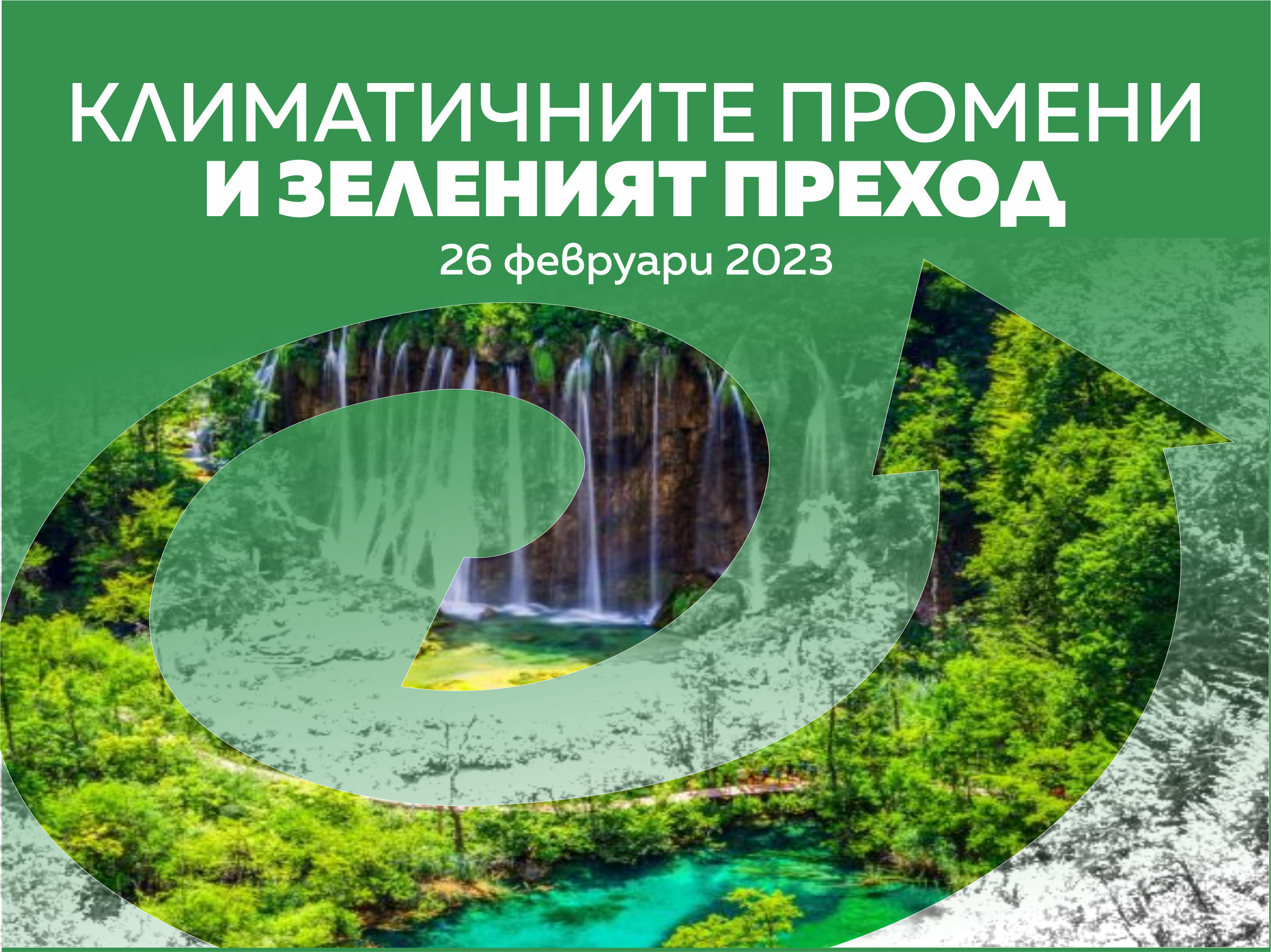 The Faculty of International Economics and Administration at Varna Free University "Chernorizets Hrabar" and the professional field Administration and Management invite you to join an open course on the topic:
Climate Change and the Green Transition
The course will be held on February 26, 2023 at 9:30 a.m. in person and online with a duration of 10 study hours.
global warming and climate change are among the many environmental problems of increasing relevance. The effects and potential impacts are the increasing frequency of extreme events, gradual changes in temperature and precipitation patterns, and the impact on infrastructure, the economic sectors, health and ecosystems, with corresponding consequences for the economic growth and human well-being.
The fight against climate change and the reduction of damage on the environment and the mission of a just green transition to a greener and more sustainable economy pose more and more questions from the perspective of the three pillars of the green transition - ecology, competitiveness and social price.
The aim of the course is through practical-applied discussions, for the trainees to acquire knowledge about:
► climate change and protection of the environment;
► how to be able to assess environmental situations and environmental risk from different types of activity;
► how to analyze the state and degree of pollution of the components of the environment;
► how to look for opportunities to solve environmental problems.
The main topics in the course are:
► Global, regional and local effects of climate change;
► The impact of climate changes in infrastructure planning and the development of settlements in Bulgaria;
► Particular manifestation of climate change on different sectors of the economy;
► Climate change and the green transition.
Speakers:
Assoc. Prof. Dr. Ivanka Bankova,
a long-time lecturer , who has scientific interests in the field of environmental protection, ecological management and sustainable territorial development;
Dr. Rumen Pehlivanov
, who has scientific interests in circular economy, a delegate from Bulgaria to the Committee of the Regions which is based in Brussels; full member (with the right to vote) in the Monitoring Committee in the INTERREG VI-A Greece-Bulgaria 2021-2027 programme; mayor of Rudozem municipality.
More about the lecturer ►
Those who have successfully completed the course are awarded a certificate.
Deadline for registration 23.02.2023 on►
Participation fees:
• For students in Business Administration and Management, Public Administration and Management and the Master's programmes Circular Economy, Management and International Marketing and Administration Infrastructure - free of charge.
• For students from other majors and school students – BGN 40.00.
• For external participants – BGN 90.00 (groups over 10 people pay BGN 80.00)
Fees are paid to the account of:
VFU "Chernorizets Hrabar":
TB "Central Cooperative Bank" AD
BIC: CECBBGSF
IBAN code: BG20CECB979010A3494100
Reason for payment:
Open course on Climate change and Green Transition
For further information:
Pavleta Krasteva
Tel: 0878 417 494
email: pavleta.krasteva@vfu.bg
Assoc. Prof. Dr. Ivanka Bankova
email: ivanka.bankova@vfu.bg
Tel: 0899 108 166