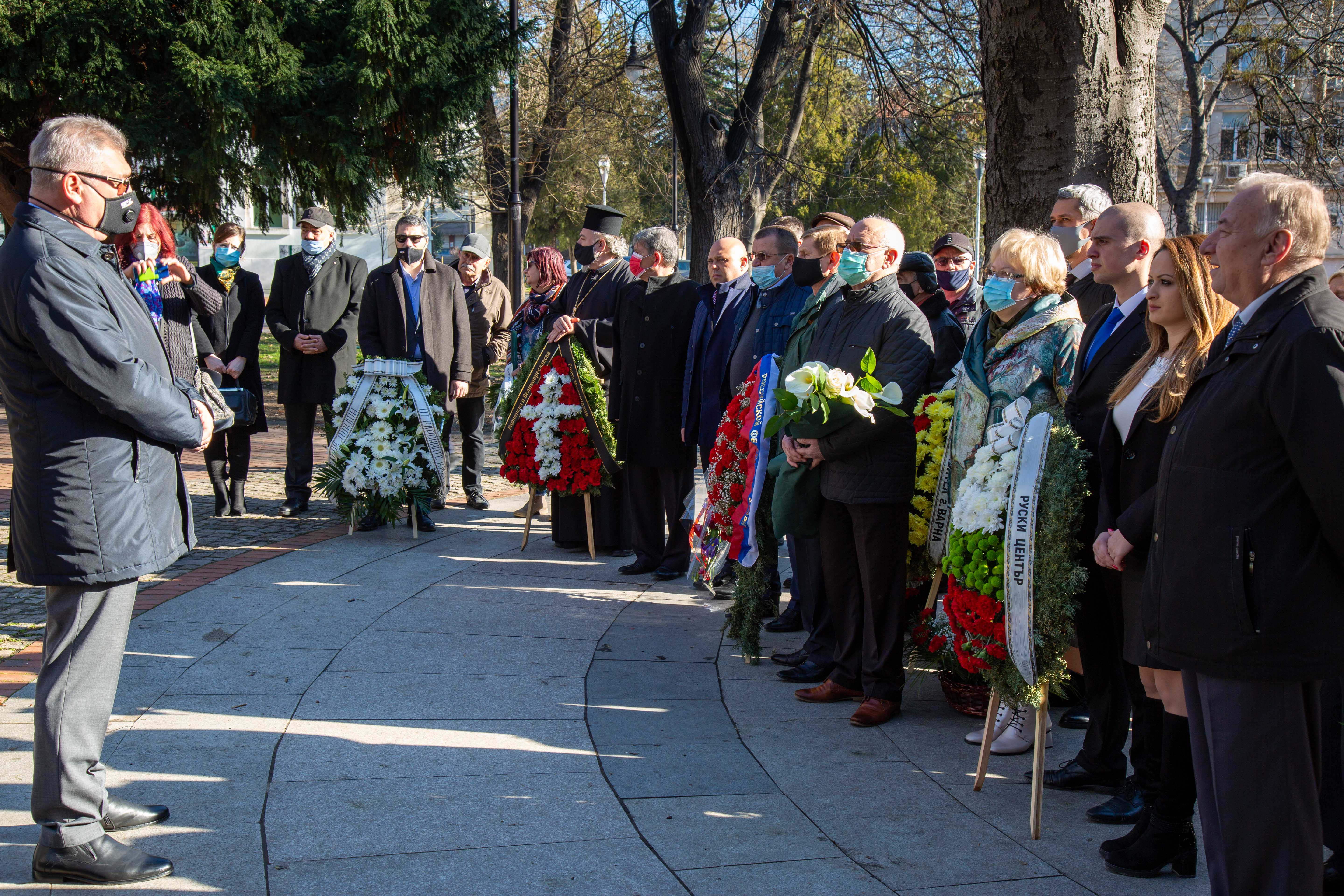 Prof. Dr. Galina Shamonina - Secretary General of VFU "Chernorizets Hrabar" and Head of the Russian Center, representatives of the Student Council and university staff laid a wreath in front of Count Ignatiev's Monument in Varna today. The ceremony was held on the occasion of the Day of the Diplomatic Worker at the initiative of the Consulate General of the Russian Federation in Varna. Consul General Vladimir Klimanov thanked the guests for the respect and homage to the memory of the diplomats.
Alumni from the Private Secondary School "Yuriy Gagarin" sang a song about the Motherland in honor of the holiday.
Later, flowers were laid in front of the memorial plaque of the first Russian diplomat in Varna -Alexander Rachinski, who assisted in using Bulgarian in the church and for the development of education in the city in the period 1859 - 1862.