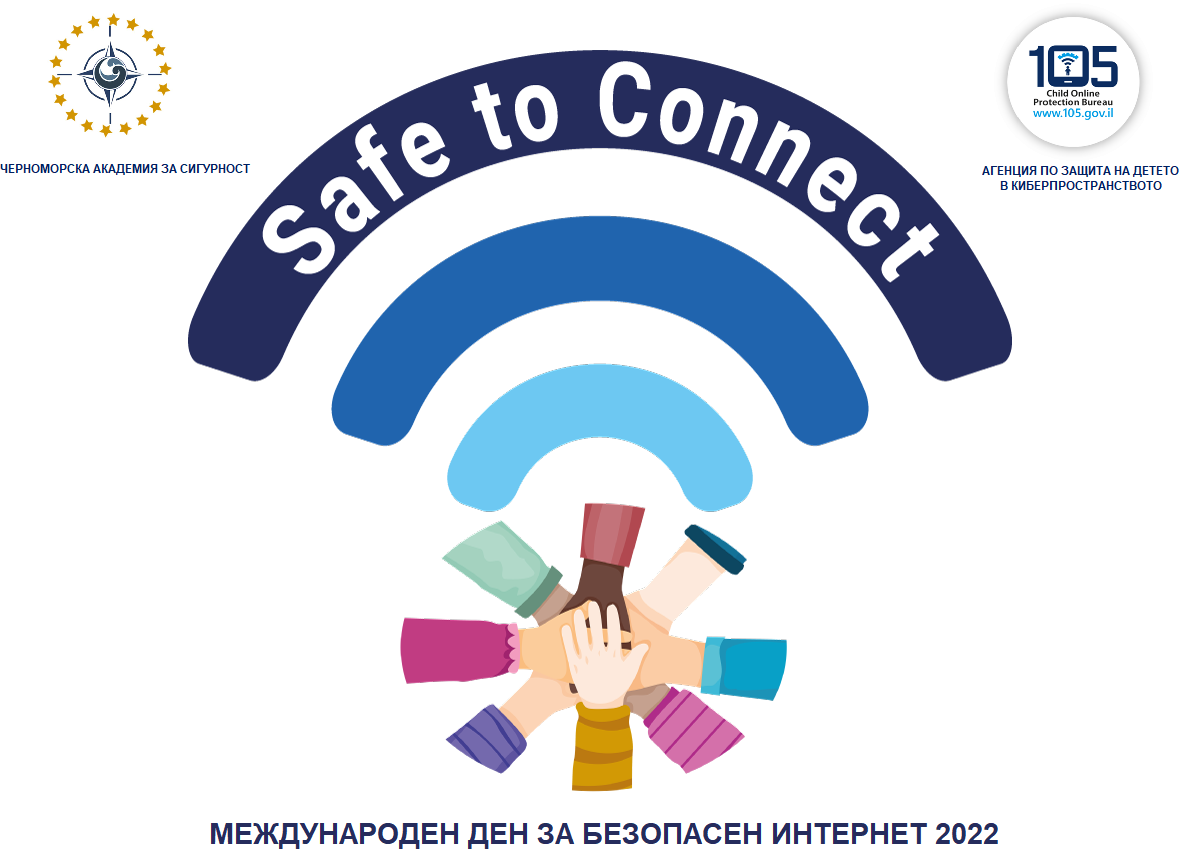 February is the month for safe internet. The Black Sea Security Academy (BSSA), together with the Israeli Child Protection Agency, is dedicated to protecting children from cyberbullying under the motto "Safe to connect".
In this regard, BSSA has prepared recommendations how students and teachers can use the Internet safely.
Rules that will make using the Internet safer.
1. Remember - cyberspace is not a virtual world, it directly affects your life.
2. Familiarize yourself with the privacy settings in the application you are using:
- Disable tracking options;
- Use the appropriate features to make calls;
- Define the settings so that your personal information remains protected.
3. What you upload online remains in cyberspace and very often cannot be removed or deleted.
- Anyone can keep copies of the material you publish or take a screenshot before you remove the content you have published.
- What you upload online may be published or reach an unwanted recipient.
4. Did you receive an unexpected /strange message?
- Be careful, do not rush to provide the requested information or confirm receipt of the message if you are not sure about the authorship of the sender
- a small mistake can make you a victim of hacker attack or fraud;
- Protect your personal data.
5. Passwords:
- Set different passwords for each account and /or device (write them down on paper to remember them and keep them in a safe place);
- Use strong passwords that contain letters, symbols and numbers;
- If you have the opportunity, prefer a two-phase check;
- Change the password if there is a suspicion that it has been revealed;
6. Refuse a meeting with a stranger who offers to meet you after the first contact in cyberspace.
7. Prefer to work from your own cable internet.
- If you use Wi-Fi, do it via a home/office network, not a public one or your neighbors' network;
- Set a complex password (letters, symbols and numbers) for the wireless router in your home/office;
8. Avoid charging your mobile phone from a computer:
If you connect your mobile phone to a computer just to charge it, do not allow full access to the device files, because one of the devices may have a virus and you do not want it to go from device to device.
Remember that not everything that is published on the web is true!