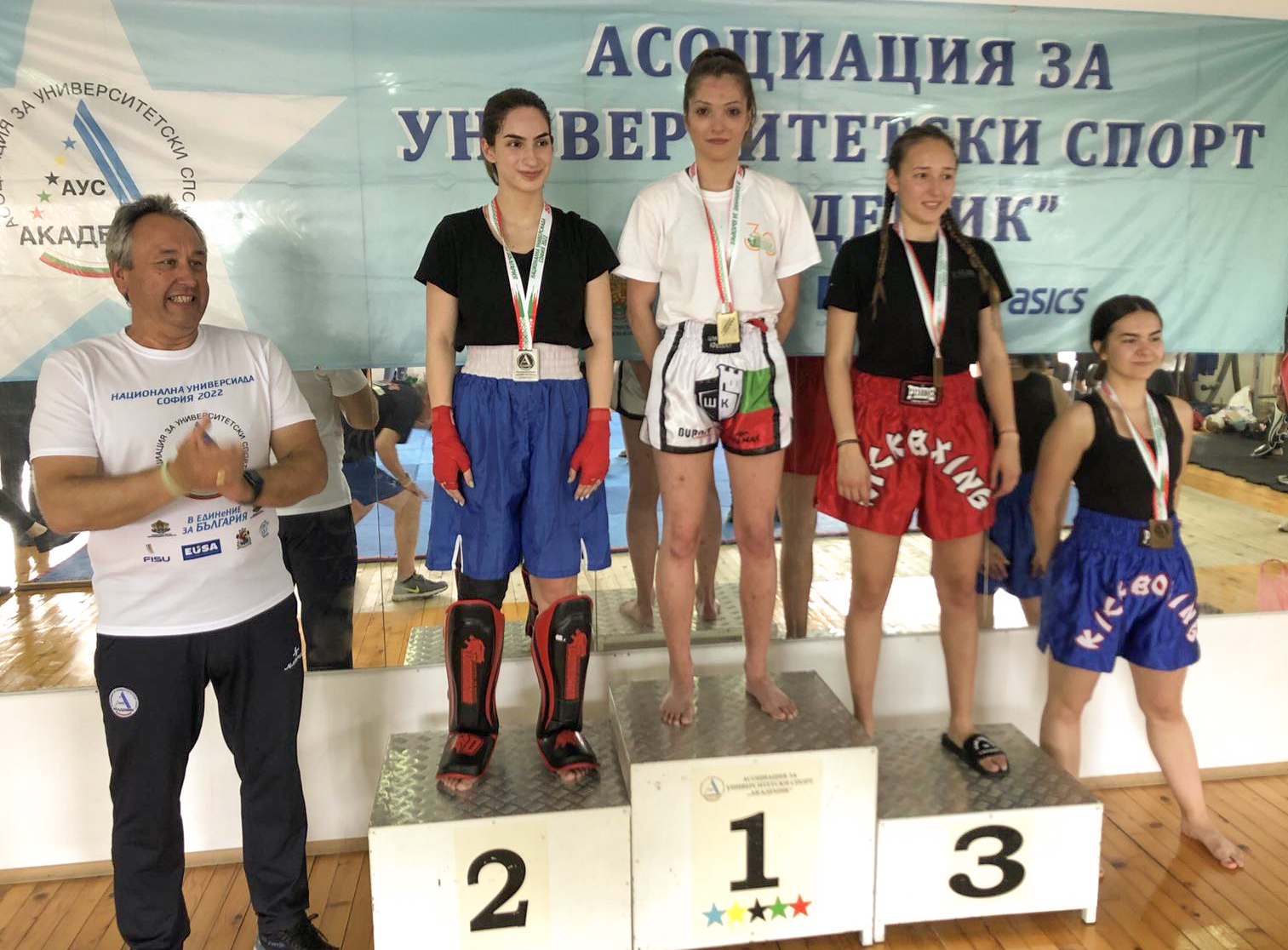 Polina Galinova, a student at Varna Free University, became the undisputed winner in the kickboxing competitions at the National Student University Games - Sofia 2022. Polly took part in four matches according to the rules of "Kick Light" and "Light Contact" and won two gold medals in the category up to 60 kg.
Polina Galinova ranked VFU "Chernorizets Hrabar" in second place in the team standings.
Our girl is a third-year student majoring in Psychology. She is a three-time Republican champion and two-time world kickboxing champion for juniors and cadets. In December 2020, Polly became the Balkan runner-up in the international best kickboxing Balkan Best Fighters Tournament in the Serbian town of Jagodina, and in March 2021 - won her first national kickboxing championship.
Since 2016 he has been part of the Bulgarian national kickboxing team. She is a competitor and coach at the Shumen Fortress Sports Club, and her coach is her father - Galin Metodiev.
The National Universiade is the largest sporting event, which unites 1250 Bulgarian students from 22 universities in 14 sports - basketball, volleyball, football, futsal, cricket, tennis, table tennis, swimming, athletics, kickboxing, judo, orienteering, badminton and cheerleading. This year the sports event is held in Sofia from 14 to 19 May. The organizer is the University Sports Association Academic hosted by the University of National and World Economy and with its partners Vasil Levski National Sports Academy, The Technical University of Sofia and the University of Forestry.
Polina chose to study Psychology in order to better understand the behavior of her opponents in the boxing ring.