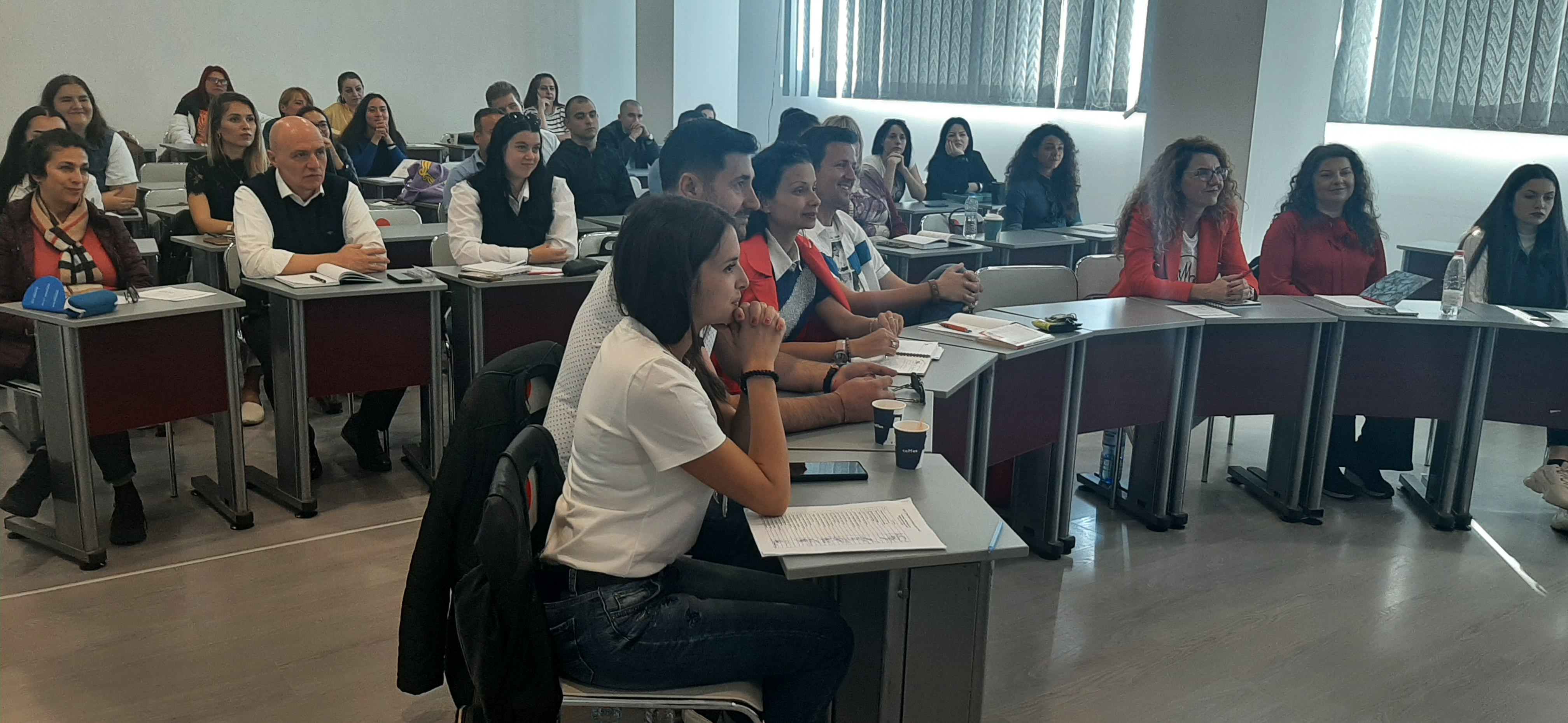 The master class Public Presentation, taught by Prof. Dr. Georgi Kalaglarski - head of the master's degree programme Advertising and Public Relations in Business Management, was held during the weekend at Varna Free University "Chernorizets Hrabar" and sparked students' interest. The training brought together students from various specialties from the university - Law, Psychology, Architecture, Graphic Design, Business Administration and Management, etc., as well as experts from non-governmental organizations, law and journalism.
Prof. Dr. Savka Kazalarska - a lecturer in fashion and styling, gave practical guidelines about clothing, hairstyle and make-up during public appearances. The speech therapist of Varna Radio Asya Stefanova did a training on legal speech and stylistic effects of the voice. The well-known journalist Petar Doikinski, who works for the Bulgarian National Television, asked questions in the framework of a mock interview with the participants in the Educational Television Studio. Many of them managed to overcome the anxiety from the TV camera. At the desk of the Educational Radio and behind the camera was Petar Pavlov - head of the Media Center at VFU"Chernorizets Hrabar". Assoc. Prof. Dr. Georgi Kalaglarski presented manipulation techniques and talked about the ability to influence through words. Tanya Atanasova - manager in the tourism business, gave a demonstration on organizing and holding a cocktail party.
The participants gave extremely high marks to the organization and the team of lecturers and were impressed by the excellent attitude towards the students, the professionalism and the combination of practical skills and theoretical training. The students commented in the surveys about the excellent impressions from the charismatic teaching style, the ability to create motivation and the examples of the lecturers' professional experience. The participants expressed desire to continue their studies in further forms organized by the university.
The course is part of the initiatives of the permanent forum The Art of Communication, organized by the Faculty of International Economy and Administration. Due to the great interest in the event, it will also be held online on October 15 and 16, 2022.