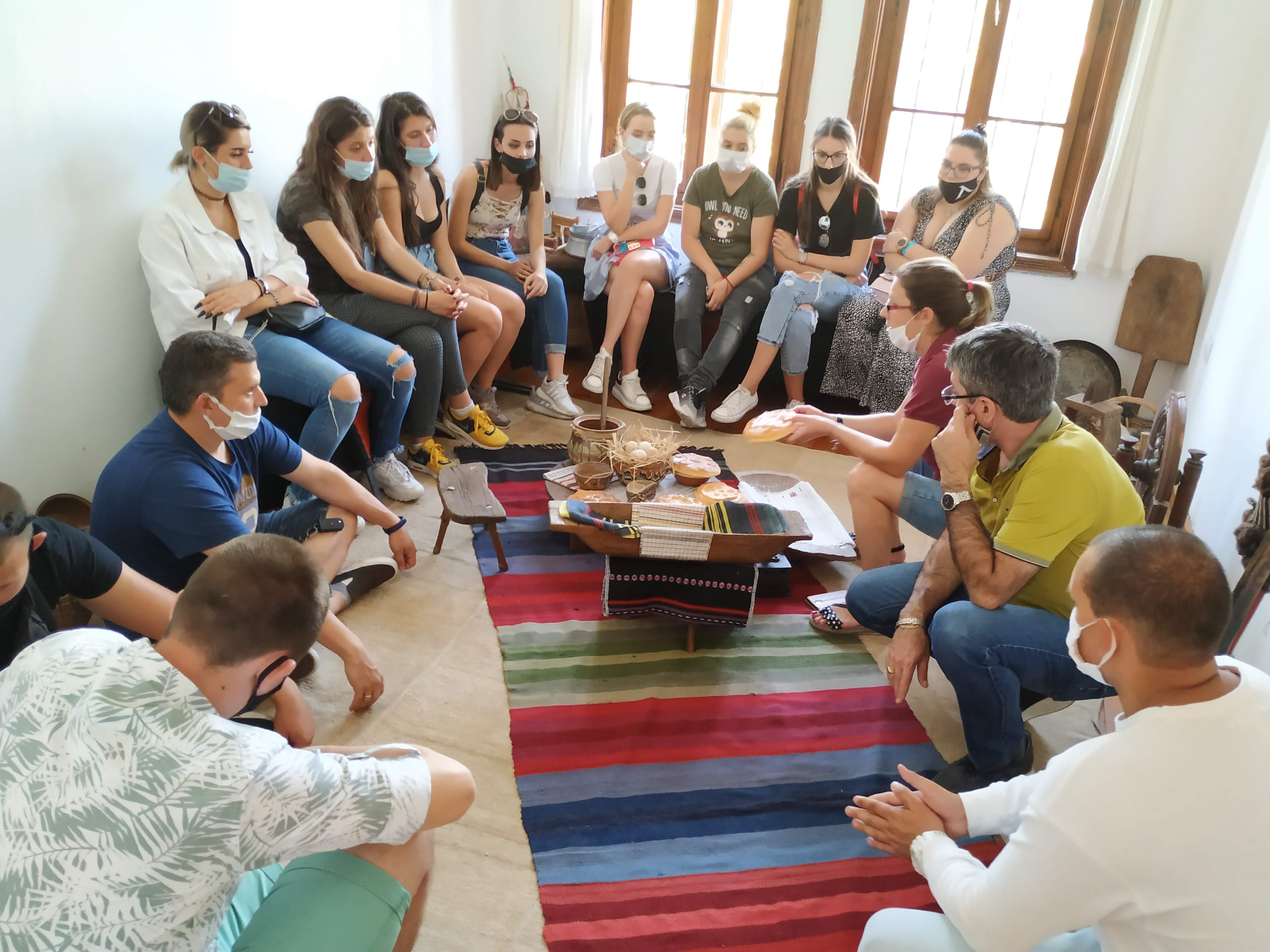 The fourth-year students of Architecture, conducted 30 hours of field lectures in History of Bulgarian Architecture. During the classes they visited the largest historical sites in Varna, Devnya, Provadia, Shumen and Razgrad.
Thanks to the traditional partnership with the Regional History Museum in Varna, the students got acquainted in detail with the construction and functional distribution of the Roman baths of old Odesos, with building materials and construction techniques. They listened to an interesting talk at the Museum of New History of Varna, which introduced them to the stages of development of our city. At the Janavara Archaeological Complex, they observed different periods in the discovery of archaeological remains, their conservation and restoration.
The trip continued with a visit and talk at the Museum of Mosaics in Devnya, where they learned about ways to build a permanent protective cover over the archaeological remains. They also had the opportunity to see the Ancient Amphitheater of Marcianopol. In Provadia, the fourth-year students learned new moments from the history of the city in a fascinating talk at the Historical Museum and the historical complex Varosha.
In the last stage of the field lectures, the future architects visited the completely restored Tombul Mosque in Shumen - the largest mosque in Bulgaria. It is known that the columns from the palace of the first Bulgarian khans in Pliska were used for the construction of the supporting columns of the temple. The students received information about the stages and methods for restoration and conservation of polychrome decoration and wooden elements.
The visit to the Thracian tomb in Sveshtari, which is under the protection of UNESCO, was also expected with special interest. There, students learned the options for exhibiting it to visitors. The field lectures ended at the Interactive Museum at the Abritus Archaeological Reserve, Razgrad.
"The aim is for more and more of the classes to be held in the field, for better mastering of the history, techniques and terminology in architectural design," said the head of the discipline Assoc. Prof. Zhechka Ilieva, PhD.