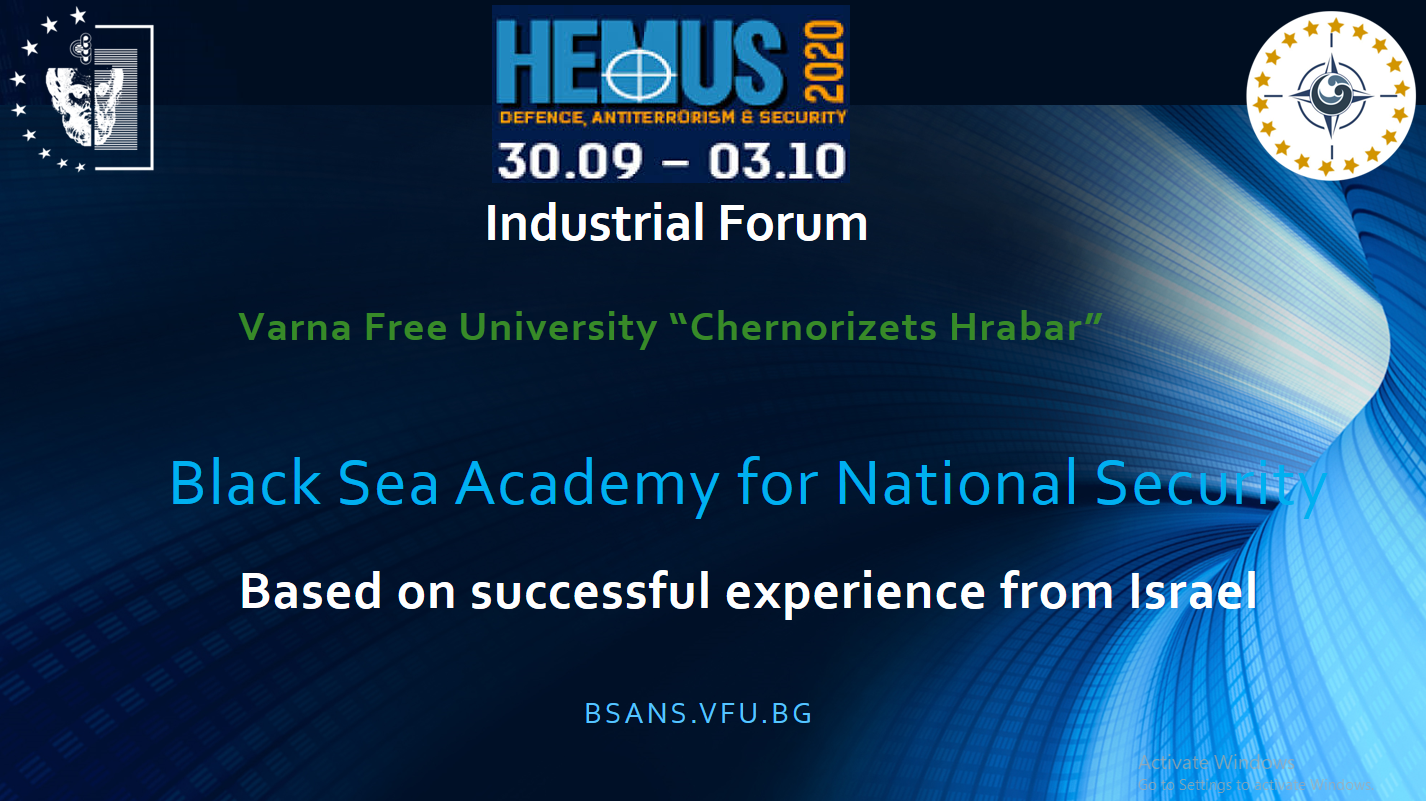 Representatives of the Black Sea Security Academy at VFU "Chernorizets Hrabar" took part in the Industrial Forum, which was held in Plovdiv, within the International Exhibition "Hemus 2020 - Defence, Counterterrorism and Security". They briefed the participants on Israel's leading experience in coordinating academic education, industry and the role of the state in national security. The forum is a generator of ideas and a mediator at the national level, which aims to support the implementation of successful policies for the development of technology in the field of defence and security.
Based on close co-operation, the Black Sea Security Academy presented Israel's leading experience and co-operation between higher education, industry and defence. Special emphasis was placed on the functions of the state as a regulator and coordinator, as well as on the important role of education. Israel's formula is also extremely successful in the field of cybersecurity, which was given special attention during the conference.
The presentation was highly appreciated and aroused great interest among the representatives of the Ministry of Defence and the Ministry of Economy, who raised the issue of the need for cooperation between the Ministry of Education and Science, the Ministry of Defence and the Ministry of Economy.