The choreography students and their lecturers of Varna Free University had the unique opportunity to see some of the new routines of the rhythmic gymnastics ensemble that presents Bulgaria to the world. The graces are being prepared at the National Sports Base "Sports Palace" for the World Rhythmic Gymnastics Championship, which will be held in September in the capital of Azerbaijan - Baku.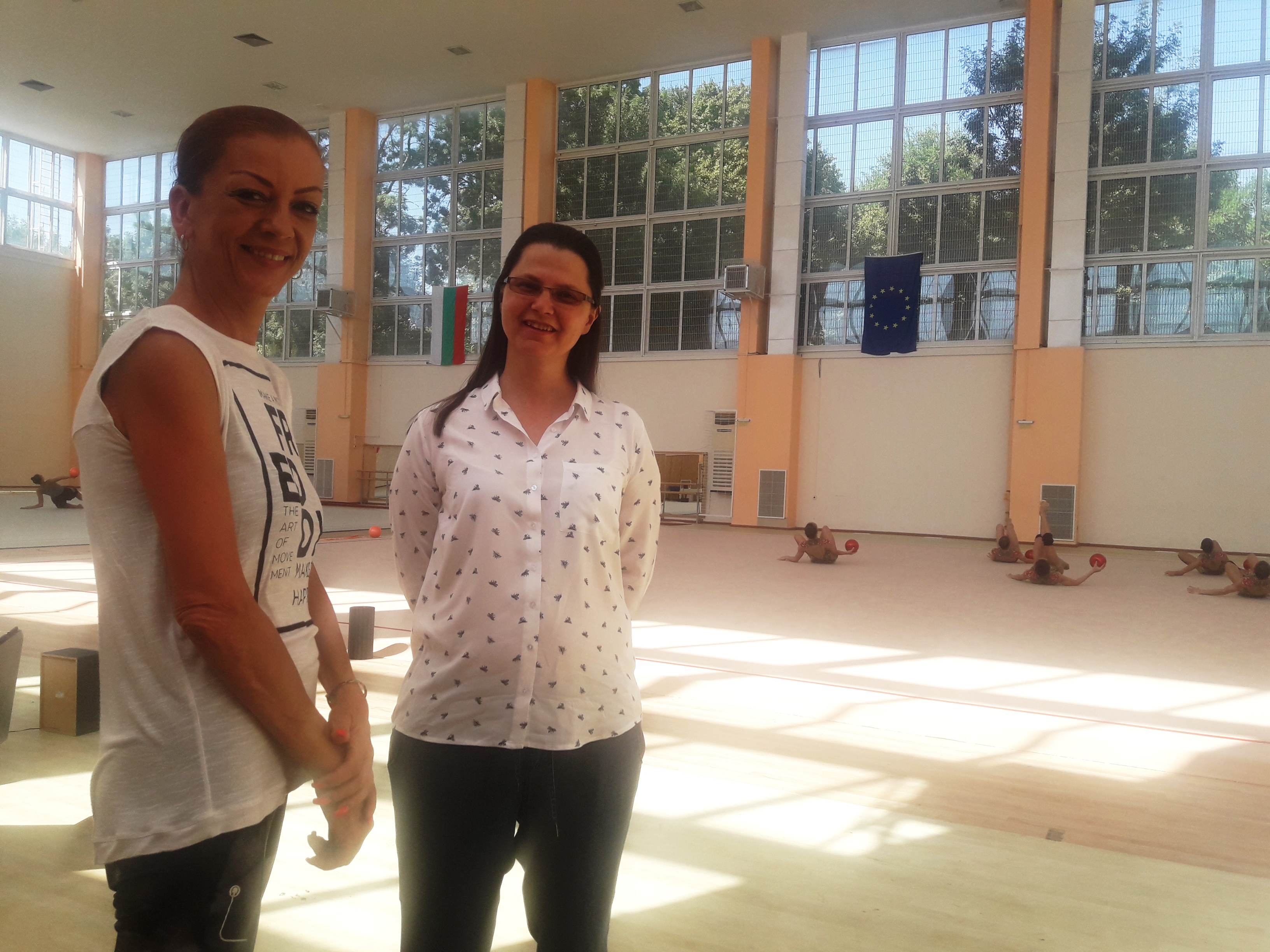 The students visited the ensemble at the invitation of Elitsa Lukanova - a choreographer and ballet teacher of the national rhythmic gymnastics team who is in charge of the classical preparation of the golden girls. The future choreographers learned from her how to develop routines, how long it takes to prepare them, as well as specific moments from the training process. "I thank the students and faculty from Varna Free University who visited us for the training. It's nice when there is an audience in the training process that understands, appreciates and supports the girls," Elitsa Lukanova said.
At the end of the exciting meeting, Assoc. Prof. Maria Kardzhieva, PhD – lecturer of Choreography and choreographer of the Academic Dance Theatre of VFU, greeted the golden girls and wished them good luck and invited them to the university. She introduced them to the specialties of Choreography and Sports Management, which is studied in distance learning mode.