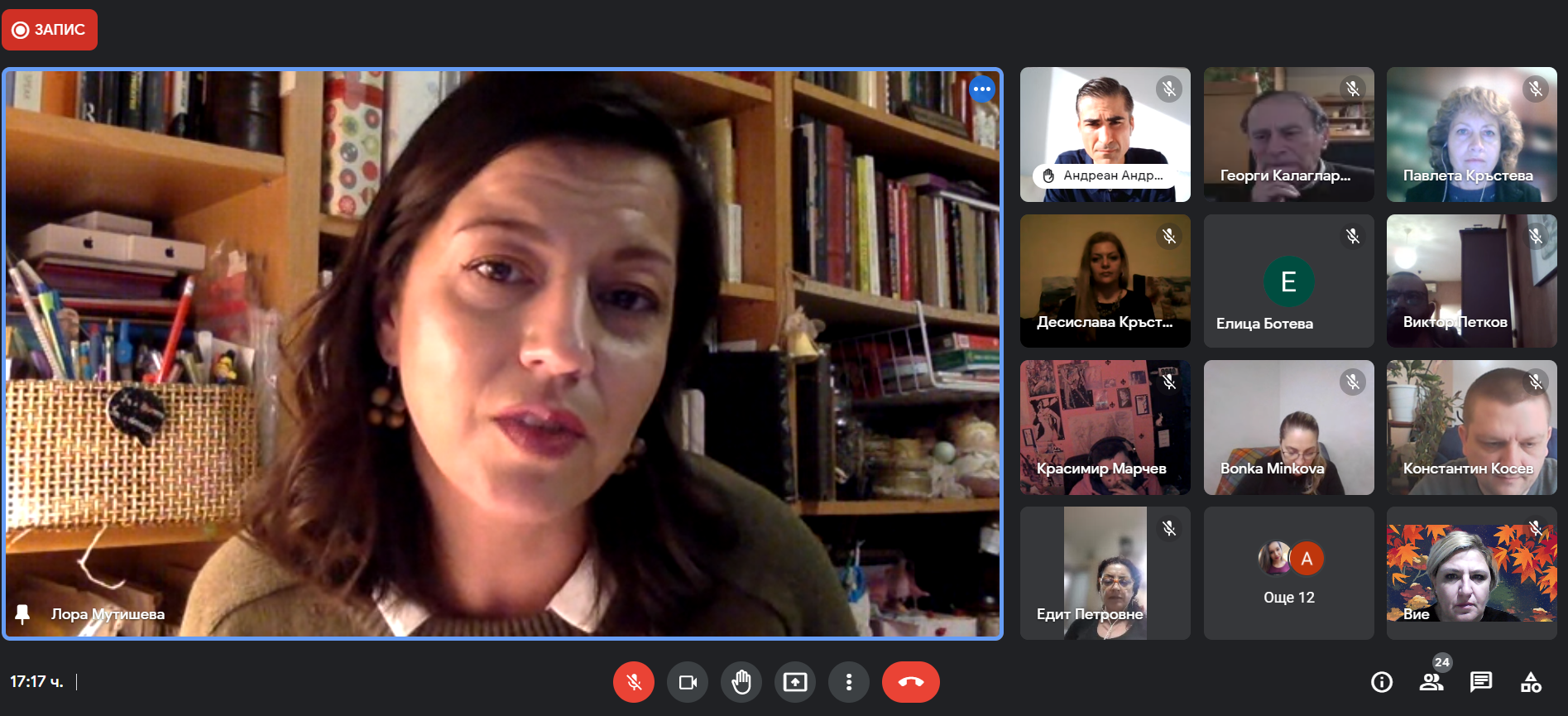 The participants in the training gave an excellent assessment to the way the course Verbal and Non-verbal Communication by Assoc. Prof. Dr. Lora Mutisheva was organized and taught. The course is part of the permanent forum The Art of Communication of Varna Free University "Chernorizets Hrabar" and the master's degree programme Advertising and Public Relations in Business Management.
For two days PR experts, practitioners, teachers, university and school students from Bulgaria and abroad actively participated in the lectures and discussions, in which they commented on the power of words and gestures. Assoc. Prof. Mutisheva - lecturer at NATFA "Krastyu Sarafov" and actress at the Sofia Theater, revealed practical and useful secrets of convincing communication.
On March 12 and 13 we continue with the training of Assoc. Prof. Stefan Serezliev Communication Brand Management, in which you can still join.
The permanent forum The Art of Communication is chaired by Assoc. Prof. Dr. Georgi Kalaglarski. Well-known Bulgarian lecturers and practitioners in the field of PR, advertising, branding, public and creative communication, event management, sponsorship, etc. are guests in a series of thematic meetings in the virtual classrooms of the university. The courses are open to students of all specialties at the university, as well as to practitioners and experts in the field of communications in various industries, state and municipal administration, tourism, education, NGOs, business, political organizations, etc.
After the thematic courses dedicated to social technologies, we will continue in April and May with persuasive communication - how to achieve the desired goals in public communication; the role of social flirtation; how to be noticed and liked; social networks - stylistics of behavior and highlighting the individuality. In the summer we will talk about the style and culture of clothing, hairstyle and makeup. September and October are dedicated to business and diplomatic protocol, and in the last months of the year we will analyze the creating of personal and corporate image.
Here is what some of the participants in the course Verbal and Non-verbal Communication shared after it:
Elitsa Boteva, manager, doctoral student at VFU "Chernorizets Hrabar":
Assoc. Prof. Dr. Lora Mutisheva is exceptional, thorough. The courses are extremely interesting and useful and I am happy to join some of them. I would recommend that they be longer.
Esin Hussein, 12th grade student at Geo Milev Secondary School Varna:
I liked the positive radiance of the lecturer and the pleasant way of speaking. Thanks for the interesting and at the same time useful course. I'm glad that so many positive people got involved. :)
Hristina Vasileva, student:
What I liked the most was the positive and energetic approach of the lecturer and the way the material was presented. I would be very happy to continue taking part in such courses. Thank you for the opportunity to get so much information in an extremely intriguing way!