The Master's degree programme "International Finance" at Varna Free University "Chernorizets Hrabar" is aimed at students who want to work in the field of finance or accounting. The programme builds on knowledge, skills and vision on key issues in banking and finance, with an emphasis on studying banking sector regulation and key functions in the financial system. In the course of their studies, students develop cognitive, critical, research and personal skills which are needed in the business world.
The training is in an online environment, which implies convenience in the distribution of time, in accordance with the individual capabilities and needs of students. The programme is available in Bulgarian and English.
The Master's degree programme in International Finance will be of particular interest to those who want to pursue a career in the banking sector, in specialized financial institutions and fund management, in securities companies, in multinational companies or find jobs in corporate finance management and be independent financial consultants.
Read here what the alumni students of the Master's degree programme "International Finance" said:
►Sofia Barmpa, Greece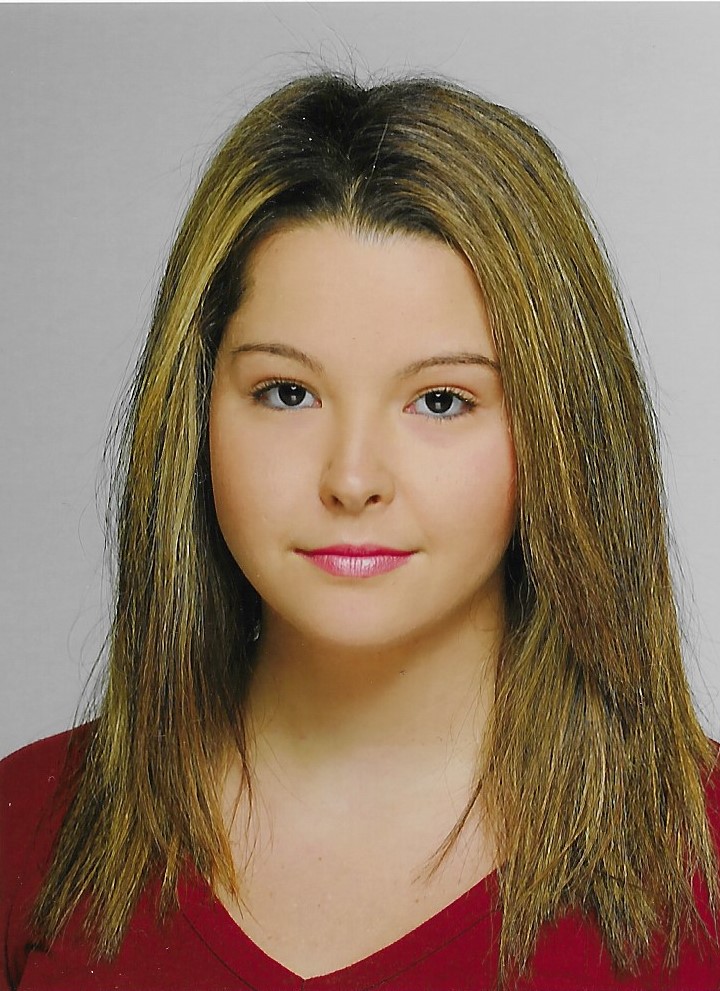 My name is Barmpa Sofia and I am from Greece. I have a Bachelor in Accounting and Finance from the University Technological Educational Institute of Central Greece.
I work as a Secretary and Treasurer at an International transport company and I also teach Economics.
I chose the Master Program in International Finance with training in English because it expands the knowledge of Economics at the international level and gives the opportunity to work in many national and international fields.
It was a good choice as it helped me find a better job and work for an international company as well as have more financial knowledge in the courses I teach.
The most important thing for me was the ease of Distance Learning.
I could have my own study schedule without time pressure. I also had to go to University once for the final exam and once to get my degree, which helped me a lot.
It is an ideal opportunity for students from other countries who do not know the Bulgarian language like me as the courses are in English and there is a lot of help!
I would choose it again!
Snezha Lemmerer, Austria
In 2018 I completed my Master's degree in Varna Free University, majoring in International Finance, distance learning mode. By profession I am a consultant in the field of finance and I work as a manager of a consulting company in Austria. During my training in International Finance, I gained a lot of in-depth knowledge, which I use every day when consulting my clients. Distance learning mode was one of the main reasons to enroll in this university. It was a great advantage for me to study where and when I could. It gave me the opportunity to decide when to study; I was able to ideally combine my family and professional life with the desire to complete my studies in International Finance.