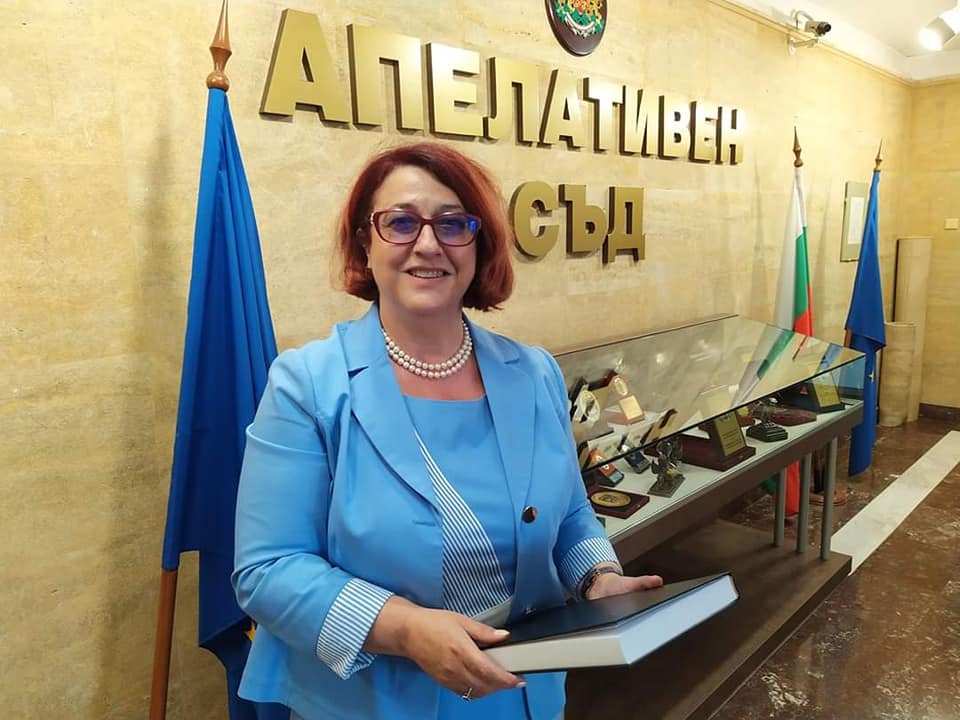 Vanuhi Arakelyan - Chairperson and Administrative Head of the Court of Appeal - Varna, today, defended before a scientific jury her dissertation for the award of the educational and scientific degree "Doctor" in the professional area of Administration and Management entitled "Project-Target Model of Body Management of the Judiciary on the Example of the Appellate Judicial District of Varna ". In the doctoral programme in Organization and Management Outside the Sphere of Material Production of VFU" Chernorizets Hrabar", scientific supervisors of the leading Varna magistrate are Prof. Anna Nedyalkova, D.Sc. – Chairperson of the Board of Trustees of Varna Free University and Prof. Simeon Tasev, PhD - lecturer at the Faculty of Law of the University.

The dissertation was highly praised by all members of the jury. Prof. Anna Nedyalkova commented: "The diploma defence of Vanuhi Arakelyan is pride and another proof of the dignity and responsibility of the university in the academic growth of practicing specialists. The doctoral dissertation brings a new perspective to the judiciary, pursues the effectiveness of the court as a improve itself. The model presented can be applied to other similar institutional systems. "



On 211 pages the paper summarizes the 16-year managerial experience of the doctoral student - two terms as Chairperson of the District Court - Varna and a second term in the Court of Appeal. Judge Arakelyan said: "The experience is a great wealth, but in this case it was also a great test for me - I had to bring this practice on a scientific basis from a long-term leader and a person who creates rules every day - with the help of intuition or what colleagues have achieved." The dissertation notes the accumulated serious practice in the Court of Appeal - Varna in the project-target management; the work examines the impact of external and internal factors on the management of the judicial institution.

The scientific work will be useful both for administrative heads of judicial institutions and for people outside the judiciary, because it combines a lot of theoretical knowledge with universal principles derived from practice. It deals with a topic that has not been developed so far, with an emphasis on the specifics of the judiciary. "I am convinced of the correctness of the so-called "shared management" - instead of issuing enforcement orders, each employee should propose solutions, participate in their implementation and be part of the overall success," said Vanuhi Arakelyan, a longtime professor of law and public administration at Varna Free University "Chernorizets Hrabar".