The management body of Varna Free University "Chernorizets Hrabar" welcomed the Chairperson of the Board of Trustees of Istanbul Rumeli University - Hüseyin Balcı and the Rector of the University - Prof. Dr. Hazim Tamer Dodurka.
Assoc. Prof. Krasimir Nedyalkov, PhD – VFU president and the Rector - Prof. Petar Hristov, PhD, discussed with the Turkish guests issues related to the international cooperation between the two universities, as well as future joint partnership projects.
Possibilities for inclusion of Varna Free University and Rumeli University in the inter-university network were discussed, as well as the development of exchange of students and lecturers under different programmes.
The Turkish guests praised Varna Free University.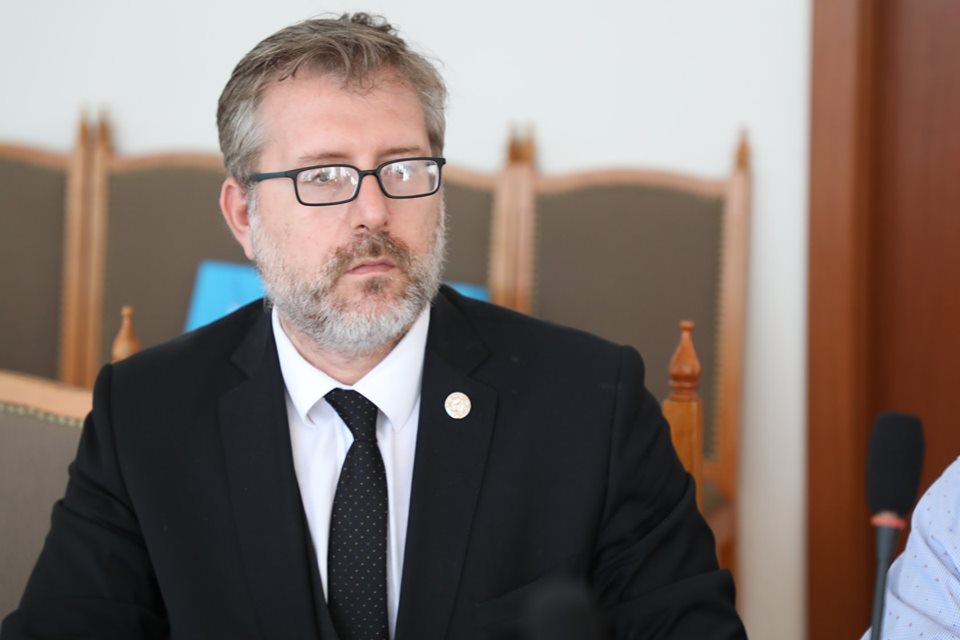 Hüseyin Balcı - Chairperson of the Board of Trustees of Rumeli University
Prof. Dr. Hazim Tamer Dodurka - Rector of Rumeli University