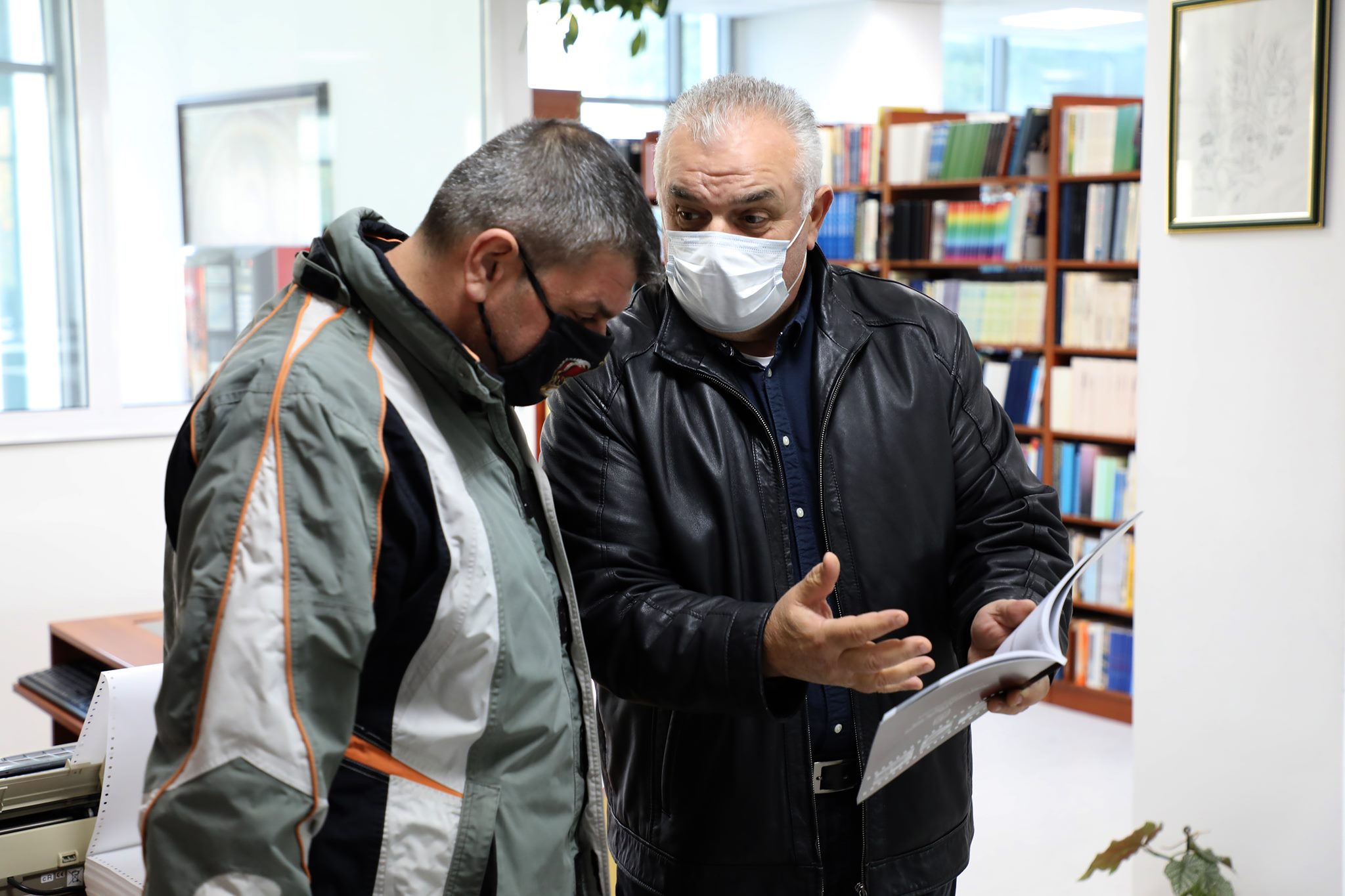 Over 200 photos tell about the 15-year search of architects in Varna. The photos were collected by the long-time Varna journalist Dimitar Shterev and published in "Almanac of the Model Studio at the Regional Design Organization - Varna, for the period 1960 - 1975". Yesterday he was welcomed by Yani Yanev - Vice President of VFU "Chernorizets Hrabar". The author donated a copy of the album to the university library. It is an interesting fact that the valuable edition also includes a photograph of a 1973 model of the university building.
"The almanac will be useful for students and lecturers from the Faculty of Architecture at VFU" Chernorizets Hrabar "to see how their predecessors thought," Dimitar Shterev said yesterday.
The models present designs of many emblematic buildings in the seaside capital, such as the Festival and Congress Centre, the Palace of Culture and Sports, the Black Sea Hotel, the Mushroom Bath, the Varna Municipality building and dozens of others. The models were designed by some of the most prominent architects at that time - names such as: K. Boychev, V. Manoyan, S. Kolchev, M. Marinov, G. Savakov, D. Hristov, K. Hristov, S. Saraliev and others. The almanac also contains photos of unimplemented designs in Varna - such as options for the building of the Party Headquarters (now the building of the Municipality of Varna), the Palace of Culture and Sports, boulevards, the Courthouse and others. It also published photos of models related to the development of other cities in Bulgaria, made by Varna architects, which speaks of the high professionalism of the specialists who worked in the seaside capital.
Head of the model studio in the period 1960-1975 was Milko Minkov. The photos are his personal property and so far have not been shown in the public space, which makes them even more valuable for preserving part of the history of the city for future generations.
The book, published under a project of the Youth Information Volunteer Centre, with the support of the Culture Fund of the Municipality of Varna, is useful for preserving the history of Varna for the future and will be part of the cultural and historical heritage of the seaside capital.