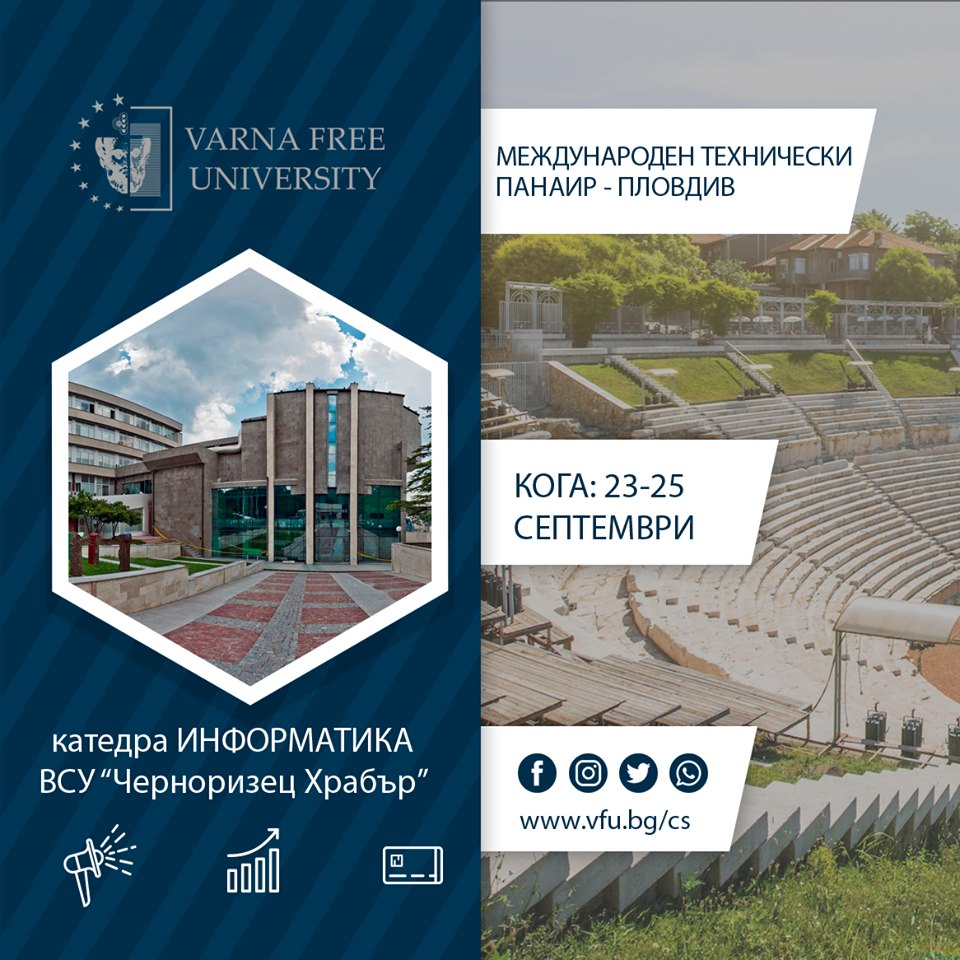 From 23 to 25 September 2019, the Department of Informatics and Computer Science of Varna Free University will participate in the international technical fair Infotech in Plovdiv. You can meet personally the Head of the Department - Assoc. Prof. Galina Momcheva, PhD as well as Assoc. Prof. Veselina Spasova at our stall at the Plovdiv fair.
On 23 and 24 September, we invite students and their teachers and parents, as well as students with interests in programming, digital marketing, cybersecurity, data science, AI, image analysis, to visit the stall, to share ideas and get acquainted with career opportunities through Varna Free University.
On 25 September, the focus is on IT business. We invite company employees, as well as business owners working in the IT field, to present various successful partnership models - to improve the level of company employees and to present company practices to students
A special focus for us is the development of models for R&D & I careers in business.