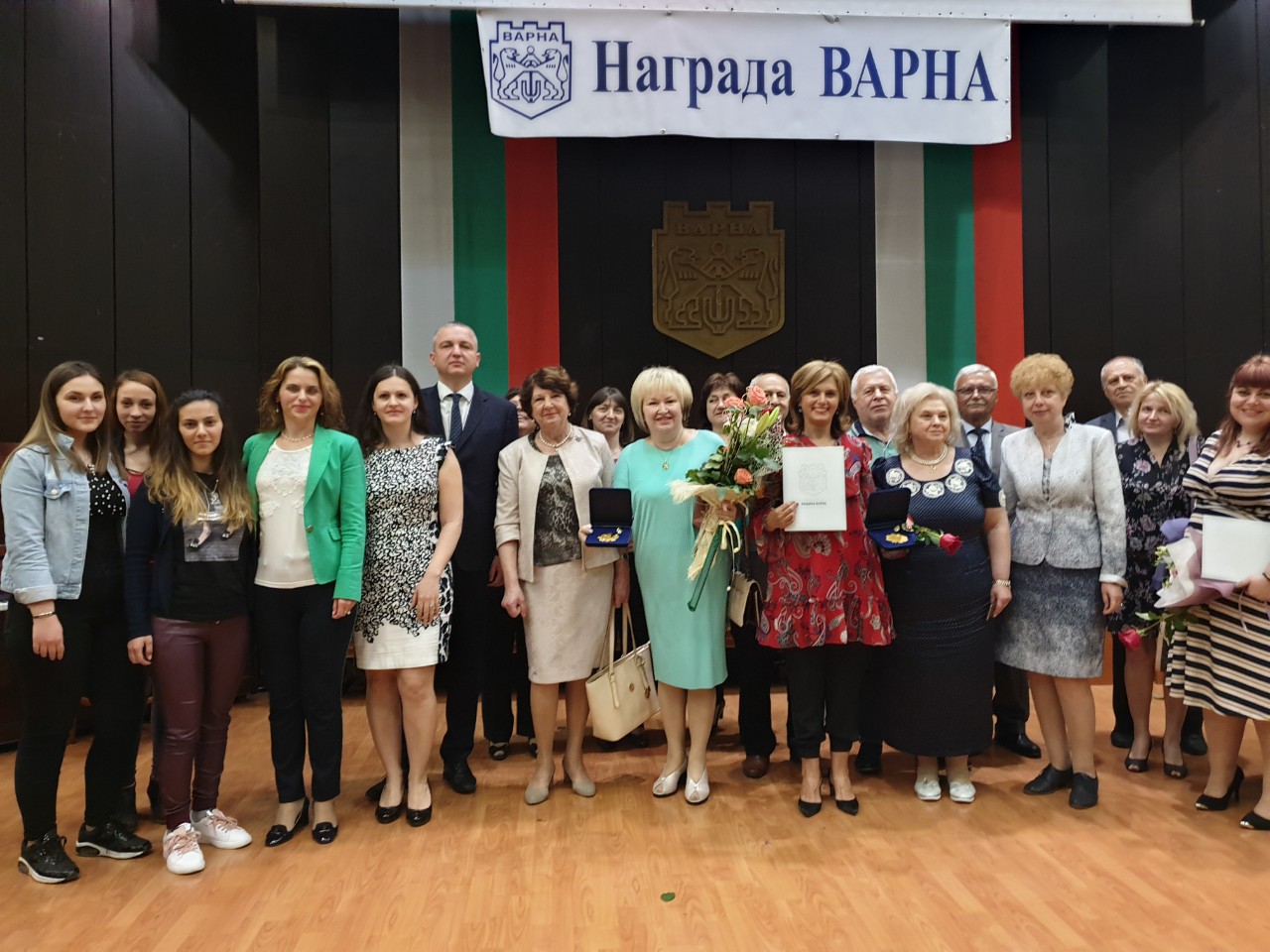 Today, the prestigious Varna Awards have been presented. Two teams of Varna Free University "Chernorizets Hrabar" won the prestigious honour:
The scientific team, headed by Prof. Galina Shamonina, PhD received the prestigious award for the project International Qualification School "Modern Pedagogical Technologies in Teaching Russian as a Foreign Language".
This is the only school of methodology in Europe that has certified for 5 years 560 young specialists in Russian Studies from all over the world. The VFU welcomes participants from over 30 European and Asian universities. There were 140 different educational forms - lectures, master classes, methodical seminars and practica, 25 round table discussions. Four symposiums, three monographs, and 34 publications in scientific journals have been published. The International Qualification School has transformed the seaside capital of Bulgaria - Varna, into the centre of creating and disseminating innovative technologies in the field of the Russian language and culture. It is a sustainable educational brand in foreign language teaching, contributing to maintaining the image of the city as a preferred innovative educational territory.
In the category of Social Sciences, Varna Award has been presented to the scientific team, headed by Assoc. Prof. Eng. Milena Kichekova, PhD, for the International Project for Creative Skills "Varna Spaghetti Engineering". The seventh edition of the competition will be held on 8 – 10 November 2019.
The Varna Award is presented by a decision of the Municipal Council each year on the eve of 24 May - the
Bulgarian Education and Culture
, and
Slavonic
Literature Day.
Mr Todor Balabanov, chairperson of the Municipal Council, and the mayor of Varna, Mr Ivan Portnih, congratulated the guests. "Hold the award with honour, dignity and responsibility! All people of education, science and culture are valuable to Varna because the result of your work is the added value in our life that makes sense," the mayor said to the people in Plenary Hall.
A total of 40 personalities and collectives with achievements in the field of culture, science and education have been presented with Varna Award at a ceremony today, organized by the Directorate of Culture and Spiritual Development at the Municipality of Varna.