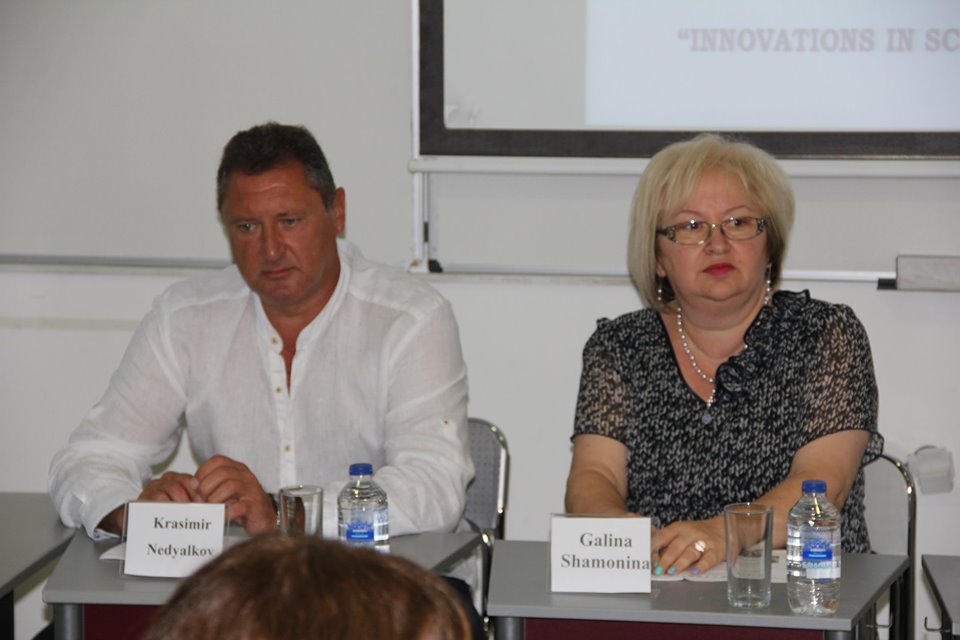 Varna Free University welcomed 68 participants from 27 universities from Georgia, Ukraine, Slovenia and Croatia, who are participating in the 4
th
International Scientific Forum entitled "Innovation in Science - Challenges of Our Time". The event was organized by Chernihiv State Technological University in Ukraine, VFU "Chernorizets Hrabar" and the Ukrainian Centre for Strategic Initiatives and Progressive Development. It was opened today by Assoc. Prof. Krasimir Nedyalkov, PhD - President of Varna Free University, who emphasized that the university did not accidentally host the event - it is a generator of innovation in education, guided by the task that higher education institutions face - to educate in leadership. Prof. Galina Chamonina, PhD - General Secretary of the university, presented the partnership advantages and opportunities of VFU "Chernorizets Hrabar", as well as the leading master's degree and doctoral programmes.
The programme of the forum includes plenary sessions in which papers are presented by visiting university representatives. They discuss topics related to the potential of science in higher education, the development of knowledge economy and the system of research, continuous professional development in the context of formal and non-formal education, the modern infrastructure of the innovative educational process, etc. The participants who are lecturers in different professional fields are divided into sections "Economics and Administration", "Law" and "Psychology".
The guests will get acquainted with the beauty and hospitality of Bulgaria and the Black Sea coast.