The high quality of training at Varna Free University "Chernorizets Hrabar", the opportunity to receive a diploma recognized by the European Union and good career prospects for the university graduates are the determining factors that have influenced the candidate students in choosing a university. The conclusions were made from a survey conducted among first-year students of the three professional areas of the Faculty of Law at VFU "Chernorizets Hrabar" -
Law
,
Psychology
and
National Security
.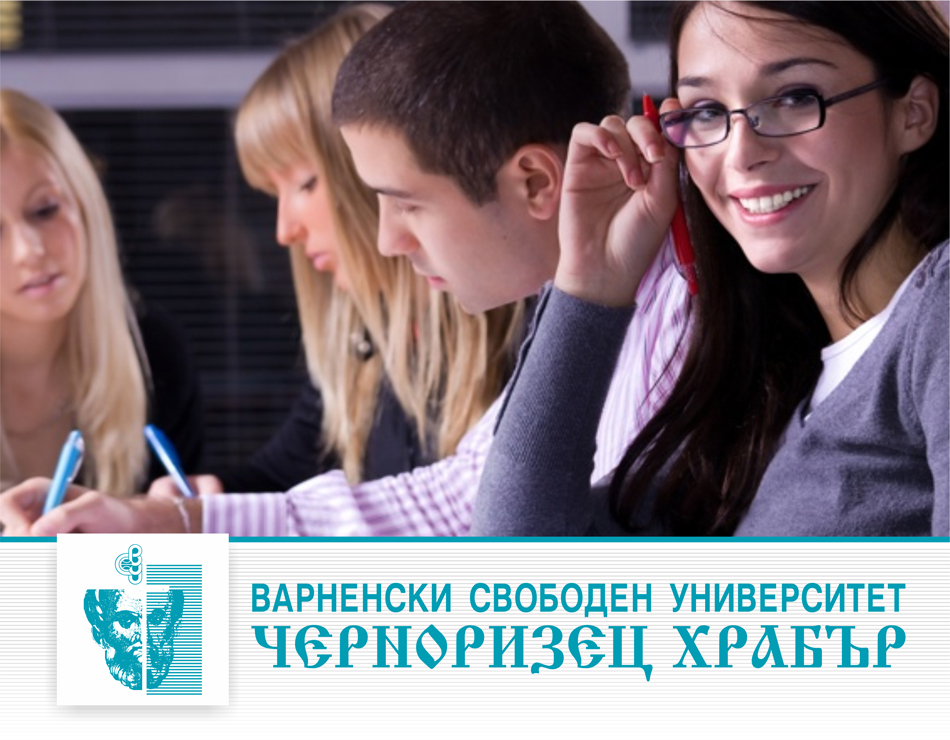 Approximately 90 per cent of the students who participated in the survey stated that they had received the necessaryinformation about the specialty and the university from the website of the higher education institution -
www.vfu.bg
. For half of them, this is a primary source of information. Admission centres in Varna, Plovdiv, Montana and Kyustendil are the other effective channels for obtaining information when applying. Students point out that Ddetermining factor in shaping the motivation to choose a university have been their personal opinion and the position of the family.
Approximately the same are the motives behind the choice of the first-year students of the other professional areas of the university portfolio:
Political Science
,
Administration and Management
,
Economics, Informatics and Computer Science
,
Architecture
,
Civil Engineering and Geodesy
,
Art
and
Music and Dance Art
.
For the first time this year Varna Free University carries out an admissions procedure for the summer semester in its bachelor's degree programmes. This allows candidate students to begin their first-year training as early as the end of February rather than in October, and to shorten the training period. The deadline for submission of applications by students is 15 February 2019. Applicants can obtain further information at the Admissions Centre of Varna Free University - tel : 052/355 106.